Our loyal and dedicated trustees oversee Longmead.
Our trustees, who oversee Longmead, consist of a group of local people from a variety of backgrounds. Some have been on the board since Longmead Community Farm was birthed in 2006.
Denise manages the project, overseeing the big picture, with especial focus on the family program . Ken, Denise's husband works alongside her with his management of the farm animals and outside areas. The highlight of their week is the weekends when they get to enjoy the farm with families who come to stay.
They have both been accredited by CEVAS for therapeutic work on farms and bring their previous experience to the work at Longmead. Denise is a trained special needs teacher and counsellor and Ken spent many years as a park keeper. They have both worked with children in many different roles. Vanessa is an invaluable assistant who works part time at the farm running the house and doing various administration tasks especially overseeing group bookings. Working with them there is a team of family support workers and volunteers who help to maintain and improve the farm.
Our current trustees
Mr Peter Jack
Margaret Jack
Mr David Edward Crowder
Ms Sarah Jackson
Mrs Christine Corteen
Mr Anthony Charles Macrow-Wood
Mrs Janet Austen
Mr Ian Bromilow (Chair)
Mandy Goodenough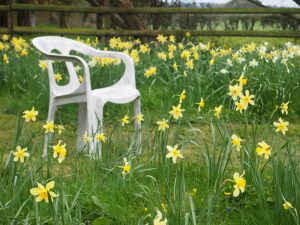 Words from a Longmead guest
"Longmead is not judgmental; you work as a team doing things together, sharing responsibility for cooking and chores."