Our loyal and dedicated trustees oversee Longmead.
Our trustees, who oversee Longmead, consist of a group of local people from a variety of backgrounds. Some have been on the board since Longmead Community Farm was birthed in 2006.
Claire is the Family Programme Manager, working with our amazing team of family work volunteers to provide families with positive experiences, here at Longmead Community Farm. Claire has 10 years experience working with children and families for local authorities & children's charities, as well as experience as a community development worker, supporting small charities and community organisations. When she's not at work Claire enjoys spending time cooking, eating food and spending time outside (especially if the sun is shining!) and loves the fact that she gets to do all of these things at Longmead too, alongside some fab families!
Dave is the resident warden volunteer. He oversees the animals and farm. April looks after our farm volunteers on a Monday and, together with Lyn our housekeeper,  oversees the care of the house. Sarah looks after the office and deals with the booking. Together the team and family workers, make sure that everything is ready for the families. They are supported in this work by the trustees and a wonderful team of volunteers who help maintain and improve the farm.
Sarah is in the office twice a week and is happy to help with any queries or arrangements you may wish to discuss.
Our current trustees
Mr David Edward Crowder
Mrs Christine Corteen
Mr Anthony Charles Macrow-Wood (Chair)
Mr Christopher Shaw
Mandy Goodenough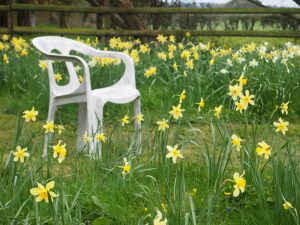 Words from a Longmead guest
"Longmead is not judgmental; you work as a team doing things together, sharing responsibility for cooking and chores."