We look forward to hearing from you…
Hi, I'm Claire from the Longmead Community Farm. I'd love to hear from you, especially if you feel we can help your family.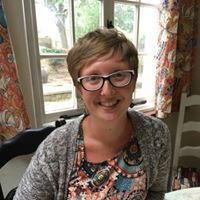 NOVEMBER 2018 – PLEASE DO NOT USE OUR CONTACT FORMS AS WE ARE CURRENTLY HAVING SOME ISSUES – YOU CAN EMAIL US ON admin@longmead.org
Longmead is halfway between Winterborne Whitechurch and Milborne St Andrew on the A354, which is the road that links Blandford and Dorchester.
If you are coming from the Dorchester side, drive to Milborne St Andrew, then go straight through the village and continue for just over a mile, until you come to a big dip in the road and will see a sign for a right turn (at the bottom of the hill next to a bus stop). If you are coming from the Blandford side, then go one mile+ beyond Winterborne Whitechurch and look for a left turn (the previous farm is Field Barn).There are small signs for Longmead low down each side of the entrance. Once you have turned right (from Milborne direction), then 'dogleg' (left then right) down the lane for 400metres. We are the big house at the bottom (where there is a grass car park). If you want to look around outside, it is best to bring wellies or boots.
If you want to GoogleMap us, then the postcode is DT11 0HU.
If unsure or lost, then telephone 01258 837960.