Longmead has been accredited as part of the care farming network and its working is based on their code of practice.
This is relatively new work in the UK that is rapidly growing as people realise its benefits. Care farming is a partnership between farmers, care providers and their participants. This partnership seeks to offer a solution to some of the UK's health and social care needs particularly in the area of mental health.
Here are some recent reports from them, with findings
If you would like to know more about care farming, information is available on the website of Care Farming UK, which is the national network of care farm providers.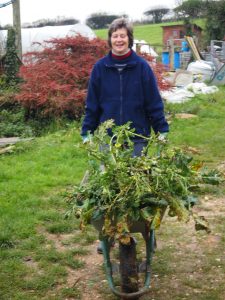 Words from a Longmead guest
"She [about daughter] loves everything about farm life –it is peaceful and nobody bothers us here. All lovely here, like a big family."