Making Longmead available to visiting groups
As well the family work at Longmead we allocate a certain numbers of days on which we make the property rentable on a self-catering basis to groups and extended families. We are also able to offer tailor made packages to groups who want us to organise activities for them at the farm. Monies from these lettings go towards the family work.
Sarah has just joined the team as Finance and Administration Officer. Her hours fluctuate depending on the needs of the farm but she will always be in the office on Tuesdays from 9-3pm. She is always happy to help with any information. At other times please leave a voice message or email sarah.cooper@longmead.org. She will try to get back to you as soon as she can or pass on messages to the appropriate person.

 Booking Leaflet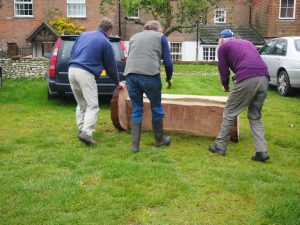 Words from a Longmead guest
Longmead is a haven of tranquility that allows families to unwind and enjoy each other's company.